WHY HATS OFF SOLUTIONS?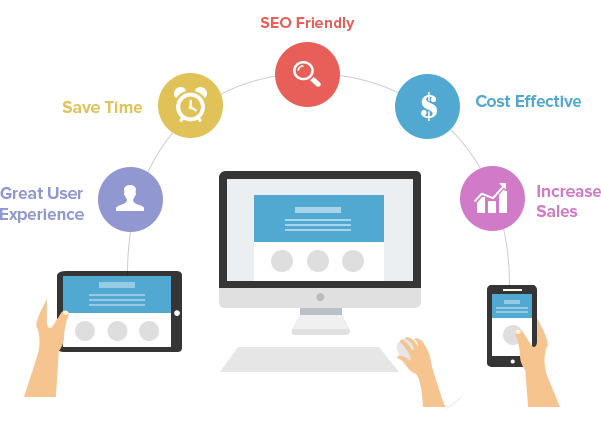 Our multiple domains skills and approach towards clients make us supreme & different
Hats Off Solutions differentiates itself from the competition by sharing a complete different perspective towards their clients as partners and the high-end contribution from Hats Off Solutions is always useful in providing the highest customer experience to form a program that provides substantial business results.
We do not act only as a service provider but we value our relationships with our clients that are purely based on Trust, Commitment and Fulfillment towards achieving set goals not merely dependent on rigid business contracts. With our vision and expertise, we bring your vision in to functional reality with features and applications that brings value to your organizations and end users.
Nevertheless, to say but Hats Off Solutions follows all the ethical standards in the business and thereby following the best standards in the Software Development Industry. With our smart Work, hard work, vision, planning and capability we are entitled to produce high quality results in timely manner for each and every projects that we undertake. Due to these practice we reduce the total time in developing certain software's or applications eliminating any uncertainties that again represents our cost effective service provisions.
Multiple Domain Expertise
To keep up with the ever-changing technology and trends in the IT industry Hats Off Solutions has persistently shown its Multiple Domain Expertise because for us it solely depends on Knowledge, Expertise and Competence.
We have highly skilled end-to-end software and web development expertise in multiple domains such as E-Commerce, Hospitality, Travel, Sports, Education, Energy & Utilities, Healthcare, Media & Entertainment, Retail, Shipping, Transportation and Logistic.
Intellectual Property Rights Protection
At Hats Off Solutions, we strongly respect the Intellectual Property rights thereby taking all the steps for the effacement obliterating to emphasize various IP protection methods. We achieve right kind of Intellectual Property Rights Protection by taking some of the preventive measures such as:
Signing NDA (Non-Disclosure Agreement) with potential customers.
Signing Authorship Waiver Agreement.
With high Tech Security Infrastructure, we ensure protection of all the vital information.
Our employees undergo introductory training on IP rights and signs contracts for IP Rights Protection.
Highly Experienced and Productive Professionals
Hats Off Solutions is dream of Software professionals that have come together after years of experience in their domain to make a difference. Our highly productive and experienced staff is equipped with all the necessary education with proven certificates and degrees to prove their worth in the market.
Our employees are well experienced in the IT industry and have all the essential hands on experience in their technological expertise in various environments and languages. Our software developers are trained to work in a multinational environment and very well versed with the English language for better communication with clients.
Daily Weekly Reporting Structure
We use various project management tools to choose right kind of approach to plan, manage, execute and deploy the project. We have developed our own methodology to complete the project in timely manner and within budget eliminating all the associated known and unknown risks.
One of the main goal using these tools is to provide daily or weekly reports based on the client's requirements. Due to such reporting structure, we provide authentic and transparent information sharing and regular communication with our clients. This ultimately leads us to some useful information about future references and feedback from our clients providing them full control over the workflow, status and staffing of their project.
Proper Hierarchy and Escalation Path
In our company, we have maintained strict management policy when it comes to working environment and therefore by implementing proper hierarchy and escalation path so employees receive all the decisions and orders in systematic manner.
Even the proper escalation path ensures that the problems faced by employees are solved in real time that will ultimately reduce the time required for the completion for the project.
24x7 Support
We don't look at the clock when our clients are having any issues. Once you are connected with us than we consider your problems to be ours.
We provide round the clock support via Skype, Email and Phone Call for mission–critical 24x7x365 support requirements to help with your most pressing issues, including problem diagnosis and remediation.