Android Application Development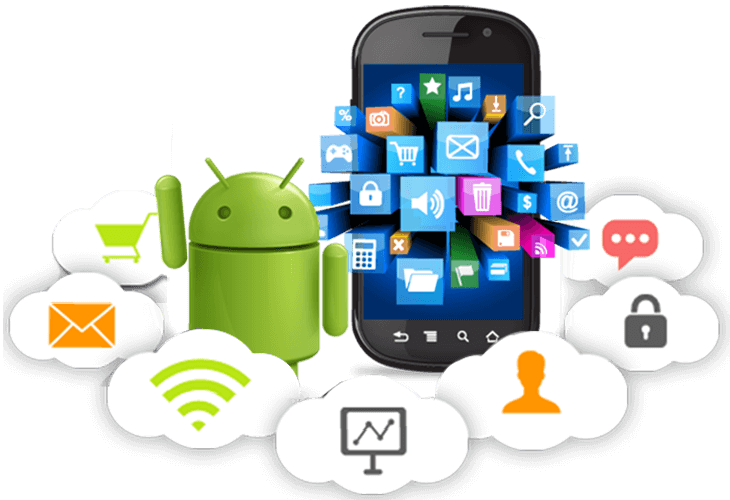 We develop apps that are innovative, hassle free, secure with excellent UI experience – We develop apps that everyone loves.
Our domain expertise combined with the knowledge of our developers has helped us to develop apps that are visually stunning and highly engaging.
Innovation, Reliability and Integrity are not just words – they are the traits that have made us what we are today.
Offshore Android Mobile Application Development
HATS OFF SOLUTIONS with its quality Android Programming Developers concentrates on delivering performance based Android applications with data and memory management. With our team of skilled developers and their world class expertise in Android app development, we are able to provide seamless, timely, native Android App Development Services at affordable cost.
The experience we gained on the road through various challenging Android app projects for clients based in India, USA has helped us to create unique, robust Android Applications in quick turnaround time. At HATS OFF SOLUTIONS, we adopt proven methodologies and explore Android app development tools to develop a whole new level of apps that stands out from the rest of the lot.
Android SDK Development Platforms
Java Programming on Windows XP (32-bit), Vista (32- or 64-bit), or Windows 7 (32- or 64-bit) and MAC OSX
Android OS 2.2 – 4.4.4
Android Application Development Skill Sets in HATS OFF SOLUTIONS
We offer all secure applications with multi touch gestures
We offer all secure applications with multi touch gestures
Development services with integrating APIs like Google maps
Audio / Video capabilities using Media framework
Web server interaction from Android application
Server response rendered using XML parser, Json, SOAP
Interactive client side functionality using Web Services
We at HATS OFF SOLUTIONS as a quality Offshore Development Center (ODC) provide talented, dedicated developers for developing Android applications to our clients. This team of dedicated developers has abundance of experience in Java programming and is capable of developing world class apps using Eclipse and its plug-ins. Our team of dedicated project managers will study your requirements closely and will co-ordinate with you from the conceptualization to delivery stage of the project which enables us to develop you an app that is personalized in terms of user experience.
Our long stay in the Android arena has given us a chance to work with diverse kind of clients from a lot more diversified verticals and this has given our Android app developers a chance to develop apps across a large number of industries and categories, thereby enhancing their domain knowledge. Our unique outsourcing model along with the technical skills and experience of our developers has helped us to pull off various complicated Android projects over the years.
Contact us today to know more about our Android mobile application development services or to hire our Android app developers for your needs.
Let's Talk