Reliable and High-End MEAN Stack Development Services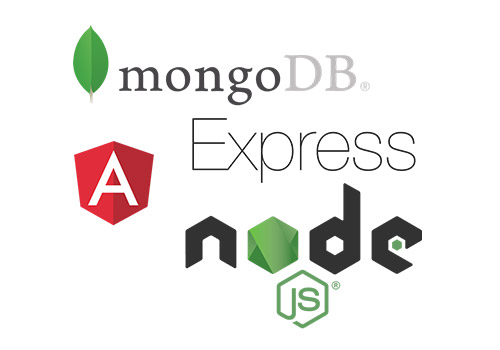 Hats Off Solutions, a pioneer MEAN Stack development company in USA and India, has 8+ years of experience in building feature-rich and dynamic portal and web applications, using MEAN Stack. Our MEAN Stack development solutions comprise of dynamic JavaScript-based technologies- MongoDB, ExpressJS, AngularJS, and NodeJS. Hats Off Solutions develops high-performance and lightweight eCommerce portals, social networking portals, gaming portals, scalable APIs, etc., to widen the reach of the clients.
Our expert MEAN Stack developers perform thorough analysis of the client's business and formulate a strategy to meet their MEAN Stack development requirements, in order to help them provide superior services to their customers. Hire MEAN Stack developers to get a wide spectrum of MEAN Stack development solutions - from MEAN Stack consulting services to MEAN Stack eCommerce development and MEAN Stack web and mobile app development.
Our Competencies in MEAN Stack Technology
Hats Off Solutions onboards a pool of talented and experienced MEAN Stack application developers who possess expertise in MEAN Stack web and mobile app development.
Whether the client wants AngularJS based web apps or real-time applications that leverage the power of NoSQL and MongoDB, our MEAN Stack developers can deliver efficiently.
Hire expert MEAN Stack developers from Hats Off Solutions to avail end-to-end MEAN Stack migration services. We ensure data integrity and security while migrating the client's data from the existing technology to MEAN Stack.
We are capable of handling complex front-end and back-end operations. We provide exceptional MEAN Stack application development services leveraging the dynamic features of this platform.
Being proficient in MEAN Stack CMS development, our developers develop engaging and user-centric CMS portals that are easily manageable in real-time and help clients attract potential customers.
The MEAN Stack ERP (Enterprise Resource Planning) development services provided by Hats Off Solutions help clients in customer management, potential lead tracking, drive business performance, and make better business decisions.
Our Offerings

Hats Off Solutions has highly proficient and experienced MongoDB developers who use a collaborative approach to provide a wide spectrum of MongoDB development services, including MongoDB consulting, architecture strategy and design, MongoDB implementation, MongoDB integration, etc.

Being a trusted AngularJS company, Hats Off Solutions specializes in well-structured, data-driven, cross-platform, and highly interactive web and mobile app development using AngularJS. We also possess expertise in creating single page web apps and rich portal user interfaces.

Hats Off Solutions builds dynamic portal applications and APIs using ExpressJS, a Node.js web application framework. Our ExpressJS developers have hands on experience in using ExpressJS as a server-side framework to build RESTful APIs faster and deliver simple to complex projects in the stipulated timeframe.

We use Node.js, which is an open-source and cross-platform web development framework, for building seamlessly lightweight, high-performance, and scalable web applications. Our developers offer end-to-end Node.js consulting, development, migration, and team augmentation services.